6,394 total views
Welcome to the FSEasy website.
Here you will find Excel-based Financial Statements where the International Financial Reporting Standard for Small- and Medium-sized Entities was used as guideline.
Watch our tutorials and download the templates.
email address:  support@fseasy.co.za
Tutorial 1                                       Tutorial 2                                 Tutorial 3
Download files
Company (Excel)         Close Corporation (Excel)       Partnership (Excel)
Company Consolidated (Excel)
Trust (Excel)
Individual (Excel)

Take our Close Corporation's file for a test run, the Financial Statements sheet is not password protected.


Key features:
Addressing certain short-comings of other Reporting programs on the market
Tested for 5 years in a working environment 
Financial Statements updated by Trial Balance and Criteria sheet – no typing necessary on the Financial Statements
Easy print of Financial Statements – information not applicable and zero line items deleted with a click of a button
Automatic adjustment throughout the Financial Statements for the descriptions of singular/plural and positive/negative
Automatic update of Journals to Trial Balance, drop down boxes to choose line item
Integrated analytical procedures
Automatic update and balancing of Cash Flow Statement
Separate Detailed Income Statements for up to 3 other trading activities
Integrated Fixed Asset Register
Automatic calculation of Income Tax and Small Business Corporation's tax
Automatic calculation of Deferred Taxation
Automatic balancing of tax expense reconciliation
First year Financial Statements with one column
Easy to complete Criteria sheet
Easy to follow Instructions sheet
Pre-populated SARS ITR14 sheet (Micro business)
Links from Trial Balance to Working Papers and back
Automatic cross checks on Financial Statements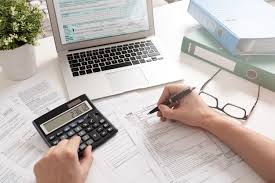 Price per practice (once off):
R3,500 (multi user) for the Company template
R3,500 (multi user) for the Close Corporation template
R2,000 (multi user) for the Consolidated Company template
R2,000 (multi user) for the Trust template
R2,000 (multi user) for the Individual template
R2,000 (multi user) for the Partnership template
or R14,000 for the whole package.
Banking details:
FSEasy
First National Bank
Acc no – 62446478621 (email address as reference)
Bank code – 250655
If you need an invoice for admin or tax purposes, please email us at support@fseasy.co.za
Annual fee (per practice):
The annual fee provides you with updated Master files to comply with changes to Reporting requirements and new features incorporated for suggestions from customers. The annual fee will be reduced pro rata if you do not buy the full set.